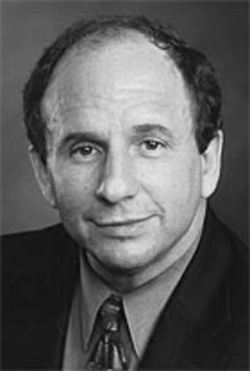 Paul Wellstone (1944-2002) was a United States Senator from Minnesota and a national leader in advocating for progressive causes. He focused mainly on issues related to labor, health care, the environment, domestic violence, and peace.
Paul Wellstone earned his Bachelor of Arts degree and his Ph.D. in Political Science from the University of North Carolina. For the next 21 years, he served on the faculty of Carleton College, during which time he was also a community organizer for disenfranchised people.
In 1990, he was elected to the Senate, where for the next 12 years he championed many progressive causes: making health care more accessible and affordable, enabling workers to take time off from work to care for their families without losing their jobs, raising the minimum wage, protecting seniors' pension funds, preventing oil drilling in the Arctic National Wildlife Refuge, promoting campaign finance reform, gaining compensation for "atomic veterans" who suffered from radiation exposure during military service, and preventing violence against women.
Senator Wellstone co-sponsored historic legislation to prevent international sex trafficking of women and girls, which established penalties for those who enslave and traffic in persons.
He opposed the Persian Gulf War and, in the months before his death, spoke out against the George W. Bush administration's plans to attack Iraq.
Senator Wellstone received recognition and tributes from the Physicians Forum and spoke at its dinners on several occasions.
In 2002, in the midst of his campaign for a third term, Senator Wellstone, his wife, their daughter, and five others were killed in a plane crash in northern Minnesota. Their sons, David and Mark Wellstone, established in their memory Wellstone Action, a nonprofit organization dedicated to progressive social change. Its major areas of activity are political education, organizing, and prevention of domestic violence.